It's June, it's Pride Month and you can thank a bisexual woman, Brenda Howard, for coming up with the idea.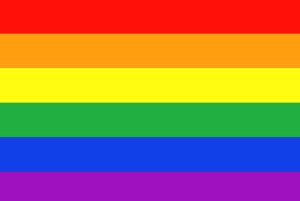 Pride ~ It's when we remember and celebrate the Stonewall Riots and the start of the Gay Rights movement in 1969 that has grown into the fight for LGBTQ rights across our nation.
The first Pride parades took place a year after the riots on Christopher Street at the Stonewall Inn and since then Pride has grown to encompass lesbians, gays, transgender men and woman and bisexuals with events taking place around the globe; along with remembrances of those that died due to aids, violence and neglect.
Over the years certain cities have become known for having the best of the best Pride Parades, like Chicago, San Francisco and New York City. Many cities have taken the celebration of Pride and grown it into a month long series of events.
Pride celebrations encompass parades, picnics, parties, workshops, symposia and concerts attracting millions of participants around the world. Memorials are also held during this month for members of the community who have been lost to hate crimes or HIV/AIDS.
Now to actually get to each of these events in one year probably isn't possible and that's why it's a bucket list. It's going to take you and me a few years to get to them all so start making your plans now.
The 5 Best Pride Events in the USA!
1. Kick it off with Chicago Pride Weekend        
Chicago is celebrating its 46th annual Pride Weekend with a two-day festival on famed Halsted strip the weekend of the 20th and a parade that attracts upwards of 1,000,000 people on June 28th with the streets lined 12 deep you'd better stake your claim on a choice spot early. Overall attendance at Chicago Pride has broken the 1,000,000 mark the last two years.
Lesbian events  include discussions on lesbian literature, a Sappho Salon event for creative expression and the 4th Annual Chicago Women's Funny Festival; a not to be missed event with over 500 performers. And the Artemis Singers, Chicago's not to be missed lesbian chorus.
And Chicago does it up right for men in the original gay and lesbian neighborhood, Boystown with the popular Hydrate Nightclub, Testosterone Dance Party and so much more.
Get to Chicago and take the train to Halsted early so you can stake out your place for this amazing parade. Then head on over to the festival for food, music and fun plus blocks full of LGBT peeps who are ready to make new friends from around the world.
 2. Next up has to be New York City.      
New York's Pride, June 21st – 28th celebration is the biggest in the world. Now other Pride events make this claim, but I think New York gets to really own it!
New York City held its first Pride March in 1970, a year after the Stonewall Riots when Gays decided they'd just had enough. The Pride March  has since become an annual civil rights demonstration along with a celebration of the joys of being LGBT.
The Pride March brings class acts to the Grand Marshall role every year. This year, Grand Marshalls are Sir Derek Jacobi and Sir Ian McKellen. Both are celebrated actors from the UK and both are currently starring in PBS's sitcom Vicious, about two old bickering partners in London.
Pride Fest is the annual LGBT street festival going into its 22nd year. It's where you can join 100,000 of your best friends to celebrate your queerness in one of the best cities in the world.
In a city that is ripe with diversity and that never shuts down, you'll find Hispanic Gays and Lesbians,  Black Gays and Lesbians, , Jewish Gays and Lesbians and Senior Gay and Lesbian contingents at Pride Fest and in the Pride March. Plus events like Tease, an exclusive women's event   and the roof top party for gay men.
And I can't forget to mention Transgender and Bisexual men and woman who will be out and about enjoying the not-to-be-missed parties and events.  I can still see Laverne Cox walking right past me going up 7th Ave last April when I was in New York City. She's gorgeous, so tall she can't be missed in a crowd (maybe it was the stilettos!) and an amazing spokesperson for transgender acceptance.
I don't know about you, but I love spending time in New York City. You'll see things there that you won't see anywhere else in the world. What better place to step out of your comfort zone then stepping into Pride Fest in the Big Apple.
3. Washington, DC has Pride!    
Why Washington DC? Why not! It's another city that I love! The most powerful city in the world with the most amazing architecture, the Mall, the Capital, the Smithsonian and a vibrant LGBT community. Who wouldn't want to be part of Pride in a city we can all be so proud of as Americans.
DC is celebrating 40 years of Pride in the Nation's Capital this year from June 3rd to 14th. It's one of the largest events held in DC with over 350,000 attending the Parade, Festival and Concert.
DC Pride really takes care of its diverse population with events like the 9th Annual DC Latino Pride for our gay brothers and lesbian sisters or the La Fe Interfaith Service for the Latino LGBT Community.
There's Pride in the Sky, the official Women's Kickoff Pride Event  , National Pride Shabbat for our Jewish brothers and sisters , and the Interfaith Service.
Here's one activity that makes DC special ~ For serious LGBT history or political buffs, step out with the Historic Gay DC Walking Tour.  You'll learn about the bars, homes and protest spots that played a significant role in the experiences of the LGBT community of Washington, DC.
4. San Francisco is so gay!     
 San Francisco Pride celebrates its 45th year on June 27th-28th, where Pride has come to symbolize the long history of LGBTQ dignity and the freedom of all people to meaningfully express their sexual and gender identities. This very LGBT city hosts it official VIP party in the City Hall Rotunda. If that isn't classy, I don't know what is. It sounds like the perfect party to meet sophisticated and stylish LGBT men and LGBT women.
San Francisco brings up images of living openly, walking the street holding hands and the dream of easily meeting the love of your life.  That alone is enough to inspire you to make plans to make this a reality. But let's throw a few more logs on this very queer fire.
The Grand Marshals for the Pride Parade are always local heroes from the nine-counties of the San Francisco Bay Area who have made significant contributions to the LGBTQ community or the society at large. Two of the many Grand Marshalls this year are Judy Dlugacz, co-founder of Olivia cruises and Alicia Garza, co-founder of #BlackLivesMatter, a national project that affirms and embraces the resistance and resilience of Black lives.
Black Lives Matter affirms the lives of black queer and trans folks, disabled folks, black undocumented folks, folks with records, women and all black lives along the gender spectrum. This includes women of color who are lesbian and bisexual as well.
I don't want to leave out the Dyke March. This event takes place on June 27th and they encourage senior lesbians  to attend. There's nothing like the feeling of watching a parade of Dykes on Bikes and queer women marching in solidarity to make a lesbian feel all warm and cozy.
5. Atlanta is last but not least when it comes to Pride celebrations.
Atlanta is the epicenter of LGBT South, dubbed America's "Gayest City" by the Advocate in 2010, its earned the reputation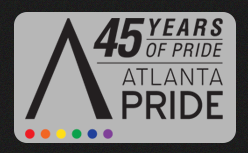 of having fabulous things to see, do, eat and events to attend.  Atlanta's Pride Festival is the cherry on the top of this very gay city.
The Atlanta Pride Committee has events happening all year long. That's Pride! And their mission is to promote unity, visibility and self-esteem among lesbians ,  gay men, , bisexual, transgender and queer persons.
The 45th Annual Atlanta Pride Festival happens October 10-11, 2015. That's a nice little break from the big crush of events in June so, hey we could fit it into the calendar quite easily.
It's the largest Pride event in the Southeastern states and coincides with National Coming Out Day 2015. With attendance averaging over 200,000 people, this is a great place to fly your Pride flag and to mingle with an amazing LGBT community.
5 Very LGBT Cities with Very Big Pride
That's my list. It's going to make for some great travel, great events and if you're single the chance to meet some amazing LGBT people and perhaps make love happen. Or at the very least add some spice to your life.
So what cities are on your Pride Bucket List?