Road Map to Lesbian Love and Dating in 2013 – Inner Circle Program
Lesbian Love Inner Circle Program
[ez_two]
You're first month is just $1!!
What are you waiting for?
You've Been Struggling with Dating
in our little Lesbian World.
While You Seemingly Have
Everything You Want.
Maybe You're Afraid It Might Be Too Late
But I promise you…
IT'S NOT TO LATE TO FIND LOVE!
[/ez_two]
[ez_two_last]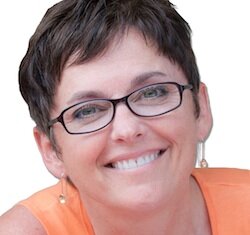 [/ez_two_last]
You Can Have A Great Lesbian Relationship…
 I'm here to tell you that the secrets to dating successfully as a lesbian are just moments away…
If you already know you're ready to take action and invest in becoming more successful in your dating life so that you can find your lasting lesbian love, click on the button below to order Lesbian Love Inner Circle Coaching now.

Use this coupon code for the $1 Offer: 
1DOLLAROFFER
Need to know more? 
Keep reading to discover more about taking charge of your dating and emotional life by becoming more optimistic, confident, self-aware and open to love.
And even more important, learn the skills you need to find that amazing woman who wants to have a life-long relationship with you.
Are you quitting on finding love?
Do you give up over and over?
It's time for you to get out of the cycle of quitting when it comes to dating and happiness for you.
Do you keep quitting on looking for love? How will it ever find you?
Are you getting overwhelmed with trying to date online and nothing's happening?
Are you afraid that you'll never find her, she's not out there,  or all the good ones are taken? Yeah, that kind of fear.
Do you hesitate all the time? And you never seem to get started dating.
Are you afraid to ask that amazing woman out, afraid of being rejected!
Are you second guessing your self because of past failed relationships?  You take one step forward and then you run backwards about 10 steps. Then you blame yourself or those lesbian dating sites and the "crazies" that are out there.
Let's admit it, you've made some mistakes in dating and relationships. I certainly have!
And the idea of getting hurt again stops you in your tracks.
[ez_two]

The truth is that you have met some lesbians who were not a match for you but before you'd figured that out, you were already in a relationship with her.

You moved too fast! Can you say u-haul?

Maybe you jumped into bed, and then suddenly you were attached at the hip. You weren't sure how you got into the relationship and you struggled with getting out of the relationship.

[/ez_two]
[ez_two_last]

[/ez_two_last]
Have you heard that lesbians don't date; all we ever do is mate.  Well it doesn't have to be that way.
My Lesbian Love Inner Circle Coaching Program is for the woman that wants to stop the cycle of quitting, overcome the barriers to finding love and get the support she needs to hang in there and find the right match.
And it's your's to try out for just $1 and no obligation to continue after your $1 trial period. Are you ready to give it a try? Click on the big yellow button to get started today.

Use this coupon code for the $1 Offer: 
1DOLLAROFFER
[ez_box title="My Dating Life Has Turned Around" color="blue"]
Dear Mary,
My world has been turned upside down in the most amazing way. The lessons I've learned about how to approach dating differently not only changed the way I date but my expectations about it. I stopped being so afraid and started to feel in charge of what was happening in my life. I didn't realize that I got stuck in quitting over and over again. Whenever my attempts at dating didn't feel good, I quit. And it didn't feel good a lot and I quit a lot.
I'd find someone, we'd date for a month or so and then in what seemed like no time at all, we were a full blown couple doing everything together. Then the relationship would blow up  a few months or a few years later and end badly.
I wanted to stop repeating that cycle in my life and finally I've got the understanding and the skills to approach dating differently. And wow, is it different this time. I'm not just clear about what I want in a relationship but I'm clear about who I am and why I won't ever compromise myself again. You've been there to support me through the downers of dating and I'm on the road to love in a brand new way.
I'm having fun. I'm meeting lots of interesting lesbians online and having first, second and third dates. What I really love is having a game plan for how to go slow for a change and how to take a different approach to dating and sex.
And instead of being totally obsessed with finding the one right now, I'm enjoying each moment. I've recently met someone special and she might be the one. But we are moving slowly in the direction of  becoming a couple. I love knowing that dating can go slowly and  is not the same as commitment. As I show up with different expectations, my dating life has been transformed.
Thank you so much for your guidance and for making dating a more enjoyable process for me,
Kathy in Texas
[/ez_box]
[ez_two]
In the short term, dating can be a downer.
AND in the long term, dating is the best way to get to a loving relationship.
Why would I say dating is a downer?
Isn't that negative?
No. It's realistic.
[/ez_two]
[ez_two_last]

[/ez_two_last]
And when you accept how realistic it is, dating won't be as upsetting when it takes longer than you want to meet the one you want.
If you're in your 40's or 50's and you've fallen in love 1 or 2 or 3 times in your life, it's unrealistic to think that the next random lesbian you meet will be the right one for you.
If you think that 90% of the lesbians you meet aren't attractive enough, you can't expect that you'll trip over a woman you have amazing chemistry with going around a corner.
If you've dated for years and years and are still single, it's highly likely you're discouraged and it's hard for you to even take dating seriously anymore.
If you haven't dated in years, you're not sure you even know what to do in this age of online dating, cell phones and sexting.
If you're just coming out, you've got a lot of big lessons to learn about dating and love in our little but amazing lesbian world.
Which is why its so important to set reasonable expectations for yourself.
It might be reasonable to expect to have to date online for a year.
It might be reasonable that you have to go out with 5 or 10 or 20 women.
It's reasonable to expect that you will meet gay girls who are weird, selfish or emotionally unavailable.
It's also reasonable to expect that you'll find women that are clingy, cry a lot and are over demanding.
If all this is reasonable to expect, it shouldn't be too upsetting.
It's all so darn predictable.
So why do you get so upset?
Why do you quit over and over?
You don't get upset when it's cloudy or raining. It's predictable.
You don't freak out when you don't win the lottery. It's predictable.
It's predictable that dating will have ups and downs.
Failure and frustration are built into the way dating happens in our lesbian world.
That's not a reason to quit!
You need a new way to approach dating!
That's why I am here.
To offer you a new way to date and find love.
A way that works.
And you can be optimistic about what this means for the long term.
There really are thousands and thousands of lesbians out there who are looking for love. And you're out there looking too!
So its just a matter of getting out there, connecting and understanding what's happening with a new perspective.

I promise that when you are done coaching with me…
You're not going to have to be afraid of the dating process. (Because you'll know what how to stop compromising at the start!)
You're not going to have to push a woman away because you're stuck in a wrong relationship too fast. (Because you'll know what a good relationship should look and feel like!)
You're not going to wonder why you didn't get a second date. (Because you'll be an amazing first date!)
You're not going to misinterpret a woman's communication. (Because you'll know how to read her at a deeper level than just her words!)
And you're definitely not going to waste time on the wrong women. (Because you'll know the right lesbian for you will treat you like gold – no expections!)
In other words, you'll know how to handle yourself on a date and in a relationship.
You'll know how to stay calm and confidant.
You'll keep your expectations realistic.
And most importantly, you'll get results.
As a dating coach who specializes in working with lesbians like you, I will not let you fail. Together, we will maximize your efforts, minimize your mistakes and wash away all the negativity, confusion and frustration from your mindset.
I will TELL you specifically what you should be doing differently when you date and relate to lesbians.

Use this coupon code for the $1 Offer: 
1DOLLAROFFER
[ez_box title="What About Late to Life Lesbians?" color="blue"]
Dear Mary,
Here I am in my 40's realizing that I'm lesbian and facing so many questions and having so many emotions and then I found you. Coming out has been a mix of joy, pain, excitement and anxiety.
Your coaching has not only helped me through this amazing amount of change but what you share about your own coming out process and your experience dating as a "new" lesbian is the reason I've made it through the last year. I got tired of dealing with a therapist that couldn't give me tactical strategies to create a new life.
I didn't realize there was so much to know about lesbian life and culture. I didn't realize that as a woman in my 40's that when it comes to dating I was more like a 15 year old emotionally. Wow, this saved my heart a few times.
It's been a hard process to come out at this time in my life but it's also been the best thing I've ever done for myself. Your open and accepting attitude about my mistakes and my wins is the best. You've really rocked my world with your coaching and it's great to know I'm not in this process alone.
Thank you so much for giving me a map to follow!
Jan in Michigan
[/ez_box]
What makes this coaching program different?
Lesbian Love Inner Circle Coaching is designed to be three things that most coaching programs are not: comprehensive, interactive and affordable.
Comprehensive means that I the information I'm giving you is designed to cover every aspect of dating and relating.
Understanding the lesbian dating scene both online and offline.
Meeting lesbians in real life.
Learning when to compromise and when not too compromise.
Dealing with a negative past and letting it go.
Being a great girlfriend
… and dozens of other topics that will help you attract the love of your life.
Every single month, I'll cover another aspect of dating and answer every question you have about that topic.
I won't leave a stone unturned as I take you through the entire dating process from letting go of the past, being a proactive dater, staying motivated and in the game and choosing healthy relationships with a lesbian who treats you right.
My promise is you'll learn something that will encourage you, enlighten you and empower you to create the relationship you been dreaming about.
It can happen quickly.  The results will be obvious.
This isn't about an illusion of helping you but its about really helping you.
It's going to transform your inner game – how you think about life, love and yourself.
It's going to transform your outer game – how you interact with the women you date.
This is everything I wish I'd known when I started dating 12 years ago. I've learned it the hard way through experience and the easy way by being coached.
I'm thrilled to make it all available to you.
To that end, I've created a special offer for you…
An amazing introduction to Lesbian Love Inner Circle Coaching –
A package of 3 of my favorite Inner Circle Coaching Calls! 
1. Breaking Free from Unmet Expectations – Value: $39
Learn the top 4 unrealistic expectations you have of lesbians you date.
Expecting her to be a better person than you
Presuming she will be just like you
Assuming she'll want the same things you do
Expecting her to feel exactly like you exactly when  you do
2. Your Biggest Dating Mistake – Compromise – Value: $39
Learn when to compromise and when not to.
Why compromise can be the set-up to destroy a relationship
What the difference is between sacrifice and  compromise
3. The Lesbian Game Changer – Value: $39
Three things you can do right now to change your whole approach to dating and life.
Change your story and leave the victim behind
Change the rules you live by and discover happiness is easy
Change the most important relationship in your life and never go back to the way it was
You can try Lesbian Love Inner Circle Coaching for just $1 for an entire month.
Yes, I am serious!
This is a ridiculously great chance to get access to my dating coaching for almost nothing. $1 gets you into the door.
What do you get for $1 of
Lesbian Love Inner Circle Coaching

?

1. Lesbian Love Inner Circle Coaching Calls – Value $39/month
Live calls take place on the 2nd Tuesday of every month. If you miss a live call, you can listen to the replay on in the Inner Circle Group the next day. You won't miss anything!

You get to sit back and listen to each session as many times as you need. You can download the audio and put it on you iPad, iPhone or Android and take it with you to listen to wherever you go.

Every golden nugget of lesbian dating advice and wisdom, every "aha" is yours just for joining the program.

Additionally you'll get access to my EXCLUSIVE Member Forum – Value: $39/month. 

2. Lesbian Love Inner Circle Video Training – Value $39/month

Each month I'll post a 5-10 minute video training that will power you up, motivate you to keep going and help you manage your mindset and expectations.

Dating is like running a marathon. Your mindset is critical to success.

Each video is created by me to support you and give you that extra push you need to power past a rough day. 

3. Lesbian Love Inner Circle Exclusive Member Forum – Value: $39/month
I'm like you. I need friends I can talk to about what's going on. I need other lesbians who can help me with perspective and staying realistic.

Your family doesn't get what its like to be 40 or 50 and single in today's lesbian world.

Your coupled lesbian friends don't get it either and they're just no help most of the time.

The member forum means you are going to get support during your dating process from a great community of women who are reading my blog, following my dating principles since Gay Girl Dating Coach was launched.

When you become part of the Lesbian Love Inner Circle, you not only have the ability to ask me your most important dating questions, but you have access to lots of other women who are going through the same frustrations at the same time. And all of them get the value that comes from getting coaching and breaking out of old dating patterns.

Which means that when you post a question or a discussion topic in your private member Lesbian Love Inner Circle, you'll receive replies from other lesbians that "get it." Not to mention that I regularly contribute to the forum each week along with interacting with you as a member.

4.  Special Member's Discount for joining my VIP coaching program –

The Roadmap to Finding Lesbian Love in 2013 – $100 off when paid in full or a one-time $50 discount for monthly payment plan.

So let's recap what you're getting with your Lesbian Love Inner Circle Coaching Special for $1 for the first month.
Instant Access to Unmet Expectations – MP3 Audio Value $39
Instant Access to Your Biggest Dating Mistake:      Compromise – MP3 Audio Value  $39
Instant Access to The Lesbian Game Changers – MP3 Audio Value $39
Membership in my Lesbian Love Inner Circle Value  $39
Audio download of every coaching call Value $39 
One monthly video training Value $39
Monthly live coaching call with Interactive Q&A  Value      $400
Plus an exclusive discount to my VIP Coaching Program (Up to $100 in savings!)
Total Value – $734 
Your Cost for this Package – $1

Be sure to enter coupon code: 1DOLLAROFFER
You will be automatically enrolled for a monthly membership fee of $39. 
You FREE month of Lesbian Love Inner Circle comes with ZERO obligations and you can cancel at any time.  
You've got nothing to lose and the chance to break through your dating discouragement finally. Join me now for a month for $1!

Still have questions?  Click here to learn more about the program!